Swim season is here again,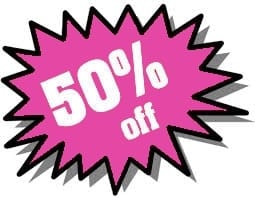 what a perfect time to start a new pool service!  We'd love to take care of your pool, and in order to entice you, we're offering our residential customers Half-Off one month of weekly pool service when you enroll in our AutoPay service!  Just call us at 407-859-7665 (407-859-POOL) to get more information.
A Month of Free Pool Service
We greatly appreciate you taking you taking the time to visit our website! We know that it's our relationship with you that keeps our business "afloat".  Word- of- mouth referrals have always brought us most of our customers.   Here's how it works: a customer is happy with our service,   their pool is exceptionally clean and they tell their friends, who in turn become our new customers.
Customer Referrals – Refer-a-Friend
But what's in it for you? The loyal customer who just gave our company new business? Helping a friend is a good thing thing to do! In this case you will have helped two friends, one of them is us, so we think that you should be rewarded for your good deed!
Each time you refer a friend or neighbor in the Orlando area and they become a new weekly pool service customer of Certified Pool Pros, we'll give you One month of Pool Service FREE. It's the least we can do to promote that friendship! Just tell your friend about us, when they call and set up new service, your next month of pool cleaning is on us! There's no limit to how many Free Months you can earn from referrals, so keep 'em coming… we truly appreciate all that you do for us!
Maybe with the money you save you can buy your friend something nice, take them to lunch or dinner… heck, you can take us to lunch or dinner if you like 🙂